i-Solutions Interior Decoration & Furniture
Luxury Solutions That You Dreamed Of
i-Solutions cordially wish you for your well-being and good blessing that may come upon. i-Solutions was established as Hi-Tech Forest Industries (HFI), Hi-Tech Décor and Solutions ID company (Bangkok) in 2018. It is the cooperative effort of i-Solutions which looked forward to gain broad market share in ID industries by collaboration with our close alliance. Aiming the close alliance of HFI, Hi-Tech Décor and Solutions, i-Solutions is to be synergetic effect, accumulated comprehensive technology and a great depth and variety of experience according to the teak wood quality of HFI and smart operations of i-Tech Décor and Solutions. Our sophisticated and valuable experience, know-how and human resources for a basis, we firmly believe that we will be able to meet the various and changing demands of our clients. "Honesty, Accuracy, Integrity" are our willingness to keep a promise with our clients. This has enabled us to hold a longstanding and outstanding position the domestics and overseas in the ID industries. Interior + furniture
MISSION
&
VISION

Vision
Creating a new culture on quality and smart
To be value added personal and professional services
Mission

CORE VALUE
Our Customer: To be satisfying our customers with a premium qualities and premium services that is consistent, fair and sincere. One of our core values – why we exit in the market is "the customers" who can accept our qualities and services from their heart. Interior Design & Decoration We provide professional interior design service for our client in order to achieve their dream home. We put our self in the perspective of our client during design stage, in order to achieve the most comfortable living experience and impressive interior design and decoration. Continuously upgrading and professional design experience is our designer's vision in order to provide the best interior design services for every client that we serve.
CONTACT i-SOLUTIONS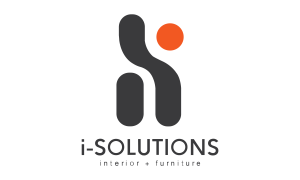 Office Address
Address
30th Street,
Between 58th x 59th Street,
Chanayetharzan Township,
Mandalay, Myanmar.
Email
Program
Monday - Saturday
9:00 AM - 5:00 PM
Sunday
Closed, please call to our hotline.
+95 9 444 200 850,
+95 9 769 030 977