Global Hi-Tech
One-Stop M&E Engineering Service
With 18 years experiences providing the Structure and M&E service in Mandalay, Myanmar, Asia Speed Construction Co., Ltd made joint venture with international experiences management & engineers who had worked in Singapore and born Global Hi-Tech Engineering Company Ltd focusing South East Asia market especially Myanmar.
Global Hi-Tech was born as the high quality professional and specialist mechanical and electrical (M&E) engineering service provider and we provide services to a wide and diversified customer base.
We are serving customer from all sectors by offering the full suite of M&E service from design to execution and as well as maintenance.
Global Hi-Tech have being serving as the Design, Supply and Installation which was one stop MEP servicing for commercial, factories, apartment, condominiums, residences buildings and infrastructure in Myanmar.
Global Hi-Tech has been done more than 55 numbers of projects in Yangon and Mandalay.
We are able to provide integrated, design-and-build services, by offering the full suite of M&E services from design to execution and maintenance.
We strive to provide the value to all our customers, anticipating their every needs with the best engineering solutions at the highest attainable standards, quality and satisfaction.
MISSION
&
VISION

Vision
We grow together, We grow everyday
To become a well-organized business family which grow together with professionalism, transparency and understanding
Mission

CONTACT GLOBAL HI-TECH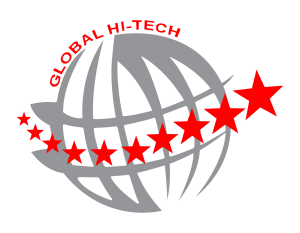 Office Address
Address
Ma-10 Unit D, Level 4,
Khayae Residence,
Between 64th x 65th Street,
Chanmyatharsi Township,
Mandalay, Myanmar.
Email
Program
Monday - Saturday
9:00 AM - 5:00 PM
Sunday
Closed, please call to our hotline.
+95 9 428888201,
+95 9 2019213